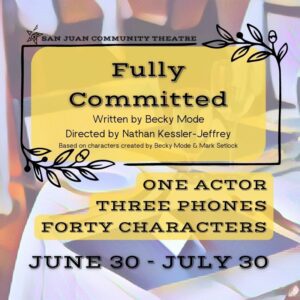 Sam is struggling to make it on the stage in New York City, and working a day job in the reservations department of a
posh Manhattan restaurant. Balancing auditions, family commitments, insistent customers, impulsive co-workers, and a
nightmare of a head chef keeps Sam...fully committed. Will Sam continue to be a mild-mannered doormat or gain the
confidence to pursue the life of an artist?
One actor plays all roles, including Sam and every person Sam interacts with on the phone or in the restaurant.