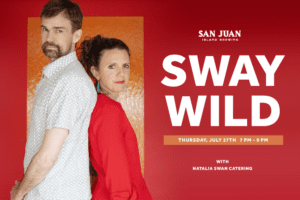 SAN JUAN BREW IS TURNING 6!
THURSDAY, JULY 27TH 7 PM - 9 PM
To celebrate our birthday this year, we are throwing a patio party!
Sway Wild performs live on our patio from 7 PM until 9 PM.
Natalia Swan Catering will be the food vendor for the evening from 4 PM on!
We have very limited seating for this event, so bring a chair or blanket.