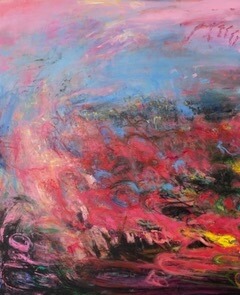 Her dramatic paintings probe this covert mess of darkness and trauma, implicating the inner lives of her ancestors and their sense of place. She alludes to an otherwise cloaked connection to a darker past that persists. The burnt-out big houses, the remains of famine cottages, and the limestone walls surrounding stony green fields are expressions of the stories told, marking out what's mine and what's yours. Land markers and erasures divulge the stains and concealment of past histories in What Was: unmarked.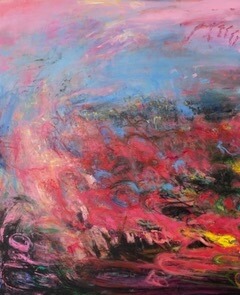 $10, members and those 18 and under enter free. Mondays are Pay As You Can Days.
Brought to you by-  The Honeywell Charitable Fund, National Endowment for the Arts, Washington State Arts Commission, Town of Friday Harbor, San Juan Island Community Foundation, Orcas Island Community Foundation, Browne's Home Center,  Anonymous, Printonyx and Harbor Rentals.
Painting: Pirate Queen by Helen O'Toole, Photo credit by Mike Mafford